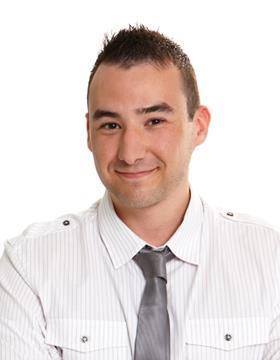 LINPAC Packaging has appointed two new product designers to focus on developing innovative packaging solutions for its Freshware range.

Martin Jordan and James Rowson join a team dedicated to extending the company's portfolio of products for the chilled retail prepared and convenience food market.

The Freshware team track retailing trends in the sector and work closely with customers to understand their requirements.

Before joining LINPAC, Rowson was a freelance product designer and prior to that worked for Hockway Asset Assurance. During his three-and-a-half years with the company he undertook several roles including design engineer, based in Dubai, project engineer in Saudi Arabia, and project manager based in Kuwait.

Jordan graduated from the University of Huddersfield with a degree in product design in 2011. He was a product designer at Blue Sky Designs and worked on a freelance basis as product designer for Wilkinson's before joining Woodlands Sheds as head of design in January 2012.

Innovations manager Ben Elkington, said: "Martin and James are two creative and talented individuals; working on the Freshware range will provide them with a perfect opportunity to demonstrate their artistic and innovative abilities by generating a series of high quality design concepts to meet the bespoke needs of our customers."

LINPAC launched its Freshware range in January 2013.
The range is ideal for the growing 'on-the-go' consumer trend and includes a mix of single and multi-portion pack options to help consumers reduce food waste and live a healthier lifestyle.