Move aims to make event more accessible to growers
The Processors and Growers Research Organisation (PGRO) has announced a change of format for the launch of its Descriptive List for peas and beans to encourage pulse growers to attend.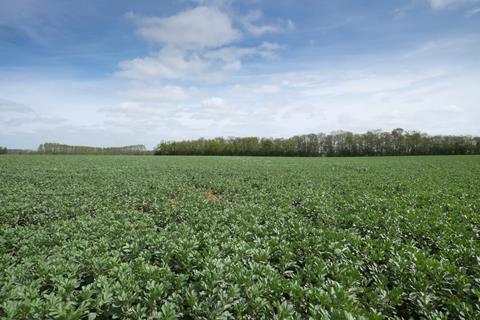 In a change to previous years, the findings from the variety trials will be revealed during a webinar at 10.30am on 27 November.
The event is open to anyone from the industry who wishes to attend the presentation, which will be followed by an opportunity to ask questions about the results. It represents a move away from the traditional launch format, which tended to attract only media and variety breeders.
The webinar, led by PGRO's principal technical officer Dr Chris Judge, will review how pea and bean varieties have performed in trials carried out over three to five years. It will look at the new varieties joining both the list for combining peas and beans, as well as vining peas.
PGRO chief executive Roger Vickers said: "The lists are an important tool for growers to use when deciding which variety suits their system, and the market they are aiming to supply.
"Our trials work is fully independent and the results presented are robust, based on a five-year rolling data set. By changing the format I am hopeful that many growers will attend, as well as the breeders and press who have traditionally joined the in-person event.
"The online space allows us to host more people and makes it better for us to answer any questions that they may have about this year's list."
A video of the event will be made available on 28 November, and growers have also been invited to visit the PGRO stand at the CropTec event at Stoneleigh Park on 29 and 30 November for more in-depth discussions about growing pulses.