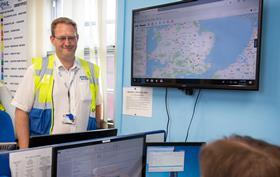 Heathrow-based logistics firm Perishable Movements Ltd has announced a partnership with another perishable air freight specialist, GreenSky.
The move will allow PML to expand its global network into Mexico and offer customers further trade routes to and from the North America region.
PML has had a non-partnership agreement with GreenSky for a number of years now but the company was keen to cement a more formal arrangement and provide a seamless door-to-door air freight solution to Mexico.
Commenting on the news, PML sales director Nick Finbow said: "GreenSky represents a perfect fit for PML. We have known our colleagues there for many years and, as a result, have built up a working relationship based on trust.
"This arrangement enables us to provide clients seeking to move goods from Mexico to the UK with a one-stop shop, handled by a highly reputable agent with proven local knowledge and an unsurpassed standard of operations, which includes triple inspection of product, technologically advanced global documentation, and the quickest delivery schedule possible.
"Although initially we will be operating out of the main growing areas in Mexico, both companies are optimistic about the opportunity to extend this offering to include additional export routes based on GreenSky's global air freight experience."
Effective from 1 January, the partnership marks an important milestone for PML, enabling the business to capitalise on the buoyant Mexico market, which is currently exporting salad onions, blueberries, blackberries, aubergine and avocado.
Traditionally, these products have been transferred by numerous agents but through the new deal PML believes it can offer an alternative proposition to growers, exporters and importers.