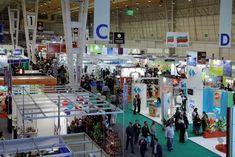 The Portuguese International Food and Beverages Exhibition was declared a success after more than 32,000 visitors attended the event last month.
Organised by Alimentaria Exhibitions and FIL, the four-day event on the Iberian Peninsula featured 2,000 brands and close to a thousand exhibitors from 32 countries.
FIL managing director Javier Galiana said : "This edition of Alimentaria marked a change and was proof that we have identified the correct strategy by including the foodservice sector again, among other changes. The organisers fulfilled the goals set for this edition, and the success of the project will be reflected in the next edition of Alimentaria Lisboa in 2011. Some 25,632 buyers took part, 2,860 of whom came from other countries, and the exhibition was held in a dynamic and professional environment which resulted in a significant amount of business being conducted. This makes it possible for me to characterise this edition as a great Alimentaria Lisboa."
During the opening of the 10th edition of the event, secretary of trade, services and consumers' rights Fernando Serrasqueiro said that he was "impressed by the examples of confidence, dynamism and hope present at this edition of Alimentaria, despite the present climate of global recession".