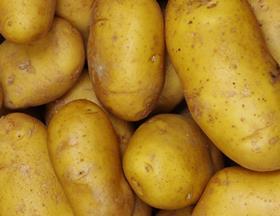 A Northern Irish potato producer has invested £1.25m in a second factory and new packaging machinery with the potential for five more jobs.
County Antrim-based Glens of Antrim Potatoes' expansion was part-funded by Danske Bank and a PMG Grant Scheme from Northern Ireland's deparment of agriculture and rural development (DARD).
The company, which currently exports across the UK and Ireland, said the new facility will help expand the business across Europe.
"In 2009 we first opened a 25,000 square feet storage and production unit in Ballymena," said director Michael McKillop. "Since then we have experienced exceptional growth and have completed stage two of our development plans by opening a second 21,000 square feet unit and purchasing new packaging machinery.
"For the last year we have been developing a new quad pack product that we will be launching in the autumn. The pack is unique in that it sits upright on the shelf making the information clearer to read and the pack less likely to fall over. Our new varieties will go into these packs detailing the best use for them."
McKillip said the company is "eager" to develop beyond the UK and said he would like to "break into the European market and further afield".
"We are looking at developing different types of packaging and varieties to target different markets as well as producing microwavable products," he added.
Roger Hamilton, business manager at Danske Bank, said he was "delighted to be backing a business with a clear strategy".
"Glens of Antrim Potatoes is a market leader in the food industry and we are proud to have supported the company in their latest expansion," he said.
"They are continually investing in research and development and bringing new products to market.
"The agri-food sector plays a significant role in the Northern Ireland economy, and local companies have a strong track record of export with 70 per cent of all sales coming from outside NI."