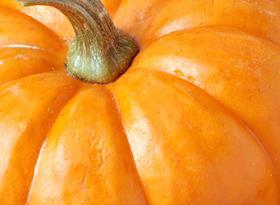 Sales of pumpkins are going through the roof as Brits stock up for Halloween.
In its latest three-monthly review of the UK grocery market, analysts Kantar said that some £1.5 million has been spent on the ghostly gourds in the run-up to Halloween, a 29 per cent increase on the same time last year.
Elsewhere supermarket year-on-year sales are rebounding after moving past the period of comparison with the hot summer of 2018, with sales up 1.3 per cent over the quarter. The period has also seen Sainbury's return to growth.
"The grocery market seems to have finally edged out from under the shadow of 2018 and tough comparisons with the strong summer sales of last year," explained Kantar head of retail and consumer insight Fraser McKevitt. "Sainsbury's performance reflects this, increasing sales at its fastest rate since October 2018 to make it the only big-four retailer to achieve growth.
"The grocer recently announced plans to phase out its value'Basics'line which made it into 12 per cent of shopping baskets during the past 12 weeks, so it will be interesting to see how replacement brands like'Stamford Street'and 'J James and family'fare as they become more widely available."
Fears of stockpiling have been less well publicised than in the run up to the original Brexit date in March, and sales of canned products actually fell by two per cent and frozen food by one per cent in the past 12 weeks. "While a quarter of British consumers say they are considering stockpiling, it seems they are waiting to see how the next few weeks play out and we expect if they take any action it will be closer to the deadline if a chaotic trading situation looks increasingly likely," said McKevitt.
The proportion of sales on promotion increased for the first time in nearly four and a half years this period to 32.3 per cent, driven by Tesco's '100 years of value' campaign and Sainsbury's 'Price Lockdown'.The performances of Tesco, Asda and Morrisons all improved compared with last month, but sales are still down year on year.Tesco sales fell 0.2 per cent as its market share was reduced to 27 per cent.
Sales at Asda fell by 0.9 per cent during the past 12 weeks, dropping 0.3 percentage points of market share to 15 per cent, while Morrisons remains behind the rest of the pack, declining by 1.8 per cent with a market share of 9.9 per cent.
Lidl and Aldi continue to gain share and now account for a combined 14 per cent of UK grocery sales.