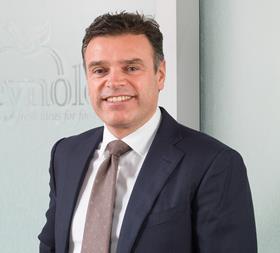 Reynolds has expanded its portfolio by buying high-end Wimbledon greengrocer Solstice.
Solstice was founded by Philip Britten and has supplied a range of speciality fruit and vegetables, dairy and ambient products to the hospitality industry for 20 years. Reynolds purchased the company's business and assets in a pre-packaged administration sale.
Solstice will retain its existing identity following the purchase, but with additional support of the Reynolds team where necessary, the catering supplier confirmed.
Tony Reynolds, managing director of Reynolds, said: 'Both businesses share similar family values of excellent quality and service, but have their own, unique and enviable customer base. I am incredibly excited about the opportunities which lie ahead and would like to welcome the team at Solstice to the Reynolds family.'
Benjamin Wiles, joint administrator and managing director at Duff & Phelps, added: 'We are pleased to announce the successful sale of the Solstice business to Reynolds, which has facilitated business continuity and has preserved the jobs of its entire workforce. We expect the business to go from strength to strength under its new ownership as part of a successful larger fresh fruit and vegetable business.'
Solstice founder Britten said: 'I am delighted at the prospect of working with the Reynolds family. I've no doubt that, by sharing best practices across both businesses, Solstice will have a very exciting and sustainable future ahead.'