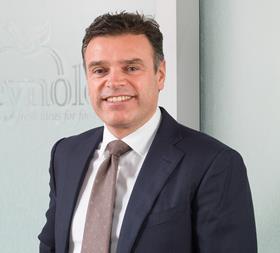 For the fourth year in a row Reynolds has picked up the award for Best Fruit & Veg Supplier in Restaurant Magazine's Readers' Choice Awards.
The awards, which are judged by the trade publication's readers and chefs from across the restaurant industry, recognise suppliers, brands, wholesalers and manufacturers that deliver consistency and excellence to kitchens across the UK.
Lancashire-based supplier Wellocks and premium wholesaler Natoora were 'highly commended' by judges.
Managing director Tony Reynolds commented: "Winning this prestigious award for the fourth year in a row is a real privilege and I know that the entire team at Reynolds are chuffed to bits.
"To be chosen as the UK's best fruit and veg supplier by the people who use our products day in, day out, is fantastic recognition for us. It somehow makes all of that hard work so much more worthwhile.
"Many thanks to all the chefs who took the time to vote for us – we really appreciate it."
Among the other winners was McCain, which picked up the award for Best Frozen Brand.
The full results from all categories can be found here.