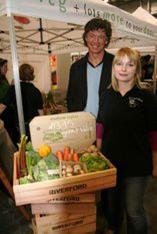 Riverford Organic Vegetables is planning to revamp its box range to reinvigorate interest among customers.
Luke King, the company's operations manager, said the new range could feature three to four box types, such as a seasonal veg box, and will be available in a range of sizes to allow consumers to tailor their offer to the number of people in their family.
King also revealed that Riverford had continued to grow despite the financial crisis and had spent a six-figure sum on a new website.