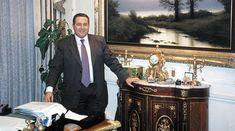 Potatoes were introduced to Egypt during the 19th century by British colonials to feed their troops. Two hundred years on and Egyptian growers are looking to expand their business into the UK as it forms an important part of its export picture.
The Egyptian potato industry experienced a mixed season during 2002/03. Favourable growing conditions saw above average yields, but there was a marginal reduction in exports. The UK market, the second largest after Germany, imported approximately 14,286 tonnes. This was down from 17,422t from 2001/02.
Long-term prospects do remain bright though. Growers and exporters are working hard and are making the right moves to strengthen their competiveness. There have been great strides made in the development of disease-free areas and much work is being put into the areas of food safety and traceability.
Dr Ihab Tadros, chairman of the Egyptian Producers' Consortium (EPC), is predicting similar volumes to last year, although he feels the growers have been cautious this year with their plantings. "The weather has been kind to growers this year," he says. "Volume-wise we are expecting similar results to last year, but it is necessary to bear in mind that the acreage planted is down approximately seven per cent on last season. Last year, due to poor prices the growers did not receive the kind of returns they had expected. This year they have been more conservative with their plantings."
Avicorn is a relative newcomer to the Egyptian potato market. As it prepares to embark on its second season in Egyptian potatoes, joint managing director Lance Cornell is expecting continued growth. He says: "In the past we have been involved in Egyptian grapes, but we decided to branch out and cover Egyptian potatoes. We felt that this was an area with a great deal of potential."
Avicorn works with growers who specialise in the Nicola variety. "We grow two sizes, medium sized between 40-60mm and small sized between 28-40mm," says Cornell. "We are looking forward to capitalising on the European shortfall. Last year our growers exported 1,500t to the UK. This year we are hoping to double this to 3,000t. We're not currently looking to experiment with new varieties. At the moment we're concentrating on developing our relationships with existing customers."
Cornell is hoping to get exports to the UK as quickly as possible. He says: "We are confident that the first arrivals should reach our customers at the end of the second week of January."
Magdi Gad, export director at Daltex, says: "The quality of our potatoes is good. We are constantly working to improve quality using advanced technology for planting, harvesting and post harvesting. We grow many varieties including Nicola, Cara, Spunta, Hermes and Lady Rosetta and we are trialing additional varieties on our farms."
EPC is continuing to concentrate on the Nicola variety but is currently involved in small-scale trials. Tadros says: "Obviously the Nicola crop is important to us, but we are experimenting with a couple of varieties. We are trialing Maris Peer and Charlotte and we are confident that we will be producing commercial quantities within the next three years. The first shipment arrived on January 3 and the quality is looking good so far."
Problems with brown rot have often caused difficulties in the past with the Egyptian potato crop but Tadros is confident that the controls in place are working well. "The efforts being made by growers are proving successful," he says. "The government has a strict process in place for growers wishing to export to the EU countries. The grower must be registered with the government. Areas have to be pest free for plantings, the sources of water have to be analysed and all seeds used have to be approved. These three key areas of land, water supply and seed control are working well together and the quality of the produce has been much improved. The programme is definitely working as there has not been one case of brown rot this year."
Tadros believes that the UK market is of prime importance to Egyptian growers and these efforts are key to future success. He says: "The UK used to take a large percentage of Egyptian exports. Whereas now the UK exports constitute around 20 per cent of all EU exports. There is a history of growers who grow for the UK and we need to work hard to increase our efforts."
Gad feels that Egyptian potatoes come under tighter scrutiny than the potatoes in EU nations. He says: "The EU can stop Egyptian imports if they find a one-off case of brown rot. The brown rot problem exists in most of the potato producing countries, including EU nations. We are working hard to remove the problem and our efforts are bringing success."
Cornell believes that with greater attention being paid to quality assurance programmes it is good time to be involved with Egyptian potato production. He says: "We are not anticipating any problems with brown rot this year. The market is opening up in Egypt. We have come into the market and we're changing things and it is a positive time. The state of the UK potato job is also making Egypt a promising place to be. We supply wholesalers and packers and have experienced a very successful first year in the market. In this industry you are normally chasing business but this year we have already received enquiries regarding the forthcoming season and we're looking forward to making an impact."
Gad agrees with Cornell saying that the quality assurance schemes in place are proving to be beneficial for the growers. "The quality assurance systems we have in place control every step in the chain. These start from when the seeds are imported from EU countries up to the time when the produce is exported to our customers."
Tadros feels that the quality of the potatoes lifted so far will make for a good start to the season. "I think prices this year will provide good returns to growers," he says. "We are looking to capitalise in spring when we think there will be a shortage of good European potatoes."
Cornell feels that Avicorn's own branding has put it in an advantageous position. He says: "We import our produce in jumbo bags. This gives us additional flexibility; the packing is done when the produce reaches the UK. This way we can react to our customers demands as the produce is not pre-packed. Also, by packing in the UK it gives us the opportunity to carry out a second quality-check on the produce."
Cornell admits that Avicorn's hand was slightly forced with the own branding issue, but it was always something that the company was keen to pursue. "As soon as our Egyptian growers stopped working with packhouses they were left with the option of building their own packhouse facilities, but this would have cost them a great deal of money," he says. "We were very keen to pursue our own branding so the arrangement is ideal for both parties. It is an area we are focused on making work and so far it is successful."
Tadros feels there is also success with growers continuing to grow on new areas. He says: "Too much planting on the same land was causing problems in the past with brown rot. By planting on reclaimed land we are getting much better results."
Gad believes that the pressure on meeting the exacting EU standards is encouraging growers to look at growing on reclaimed land. "Most of the big exporters are making large investments on new areas for growing," he says. "This is important as they are concentrating their efforts on growing quality produce and are looking to prevent diseases at all costs. Growing on reclaimed land goes someway to help these efforts."
Egypt's main competition in the potato market comes from Israel. Tadros says: "Quality-wise our produce is now matching Israel. By improving the water supply and with Egypt's reduced labour costs we can now compete properly. The shadow of brown rot has been our biggest problem in the past, but we are now working hard to clear that. The EU nations are beginning to understand that the systems we have put in place are now reaping results."
Cornell also believes that Israel is the main competition but the only real competition Egypt faces is itself. He says: "Competition only becomes a big issue when quality produce is not being provided. As long as we can provide quality produce we can be winners. Our own quality assessment of the produce sent for export is the competition."