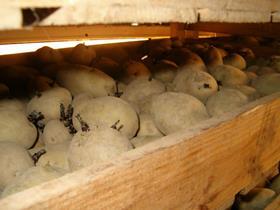 Russia has started importing Scottish seed potatoes.
Rosselkhoznadzor (Russia's phytosanitary watchdog)has permitted the import of 160 tonnes of Valor seed potatoes for a Russian farm after its officers completed a lab inspection of samples of seed potatoes taken from a Scottish farm between February 25 and February 28.
Rosselkhoznadzor introduced a ban on the import of seed potatoes from the EU on July 2013. Russia excluded seed potatoes from the banned list on August 20, 2014, but seed potato shipments from the EU to the Russian Federation are permitted only after an inspection.
In recent months, Rosselkhoznadzor has also permitted the import of certain batches of seed potatoes from Finland, Germany and the Netherlands, and is looking into recommencing the import of seed potatoes from Poland.
A ban remains in place for other fruit and vegetable products from the EU, though.