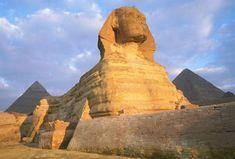 Sainsbury's has been threatened with legal action from its former Egyptian business partner. This follows the retailer's foray into the Egyptian market two years ago.
The chain is said to be surprised to have received a letter from Amr El Nacharty, who bought out the 80 per cent stake in the joint venture when the store quit Egypt in April 2001.
Nacharty is understood to be demanding compensation for tax liabilities that could reach £100 million and is also arguing that Sainsbury's left the business in poor shape.
The supermarket has responded quickly. A spokesman said: "We do not think there is any substance or foundations to the allegations and if there is any legal action we will defend it vigorously."
Sources close to the group have dismissed Nacharty's claims pointing out that Nacharty had been a non-executive director of the chain and closely involved during Sainsbury's time in Egypt ñ so he must have known about the state of the business.