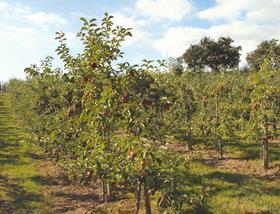 The Soil Association has frozen its annual planned fee increase for all organic licensees as the coronavirus pandemic puts huge pressure on businesses across the fresh produce industry.
The organic certification body said it was committed to supporting the organic movement, and the price freezes were a way of helping organic growers.
The previously communicated annual increase was due to come into effect from the 1stApril, and would have applied to all organic schemes run by the certification body. Soil Association stated it would review the fee increase at the end of September 2020.
The organisation also said it had suspended physical inspections and are currently reviewing the option of remote or desk-based inspections.
Clare McDermott, business development director at Soil Association Certification, said:"In these extraordinary and unsettling times it's vital that we come together to support all our licensees, especially our farmers and food suppliers. Soil Association Certification is, and always has been, committed to supporting the organic movement.
"We hope this price freeze will allow our certified growers, producers and processors to continue the fantastic work they've been doing to secure a resilient and sustainable food system – for now and for the future. The global pandemic has already affected the lives of everyone in some way and its impacts will continue for some time.
"Our licensees are crucial at this time and, despite increasingly challenging circumstances, we're so grateful for the hard work they are putting in to produce and distribute our food."