Strikes and transport costs meant dismal December for UK shippers, new figures show
Industrial action made for a dismal December for UK businesses, with global traders worst hit due to ongoing high transport costs and post-Brexit woes, new data reveals.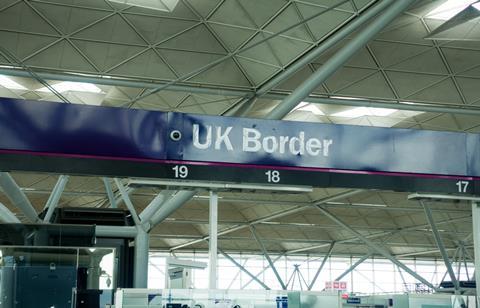 Strikes and related action impacted one in six UK companies in December, with 25 per cent of affected businesses unable to obtain essential goods and 21 per cent losing access to key services, the latest Office for National Statistics (ONS) Business Insights survey showed.
However, UK importers and exporters were worst hit that month as they also struggled with high transport costs and time-consuming post-Brexit red tape, according to ParcelHero.
ParcelHero's head of consumer research, David Jinks, said: "41 per cent of [UK] companies trading overseas reported they had experienced a significant challenge doing so; the most widely reported concern was rising transport costs. In total, 29.6 per cent of importers and 25.4 per cent of exporters cited transportation fees as their main concern for December compared to the previous month.
"These increased transport costs were largely down to international delivery and logistics companies raising their rates to cover rising fuel bills and other price increases."
Next on global traders' worry-lists came additional paperwork, impacting 27.1 per cent of importers and 25.1 per cent of exporters, Jinks said.
Importers told ParcelHero that proof-of-origin red tape, determining whether a product was manufactured solely in the EU or not, remained a major headache.
He added: "By December, exchange rates had settled somewhat from their scary Liz Truss-era ride, but they remained a concern: 25.1 per cent of importers and 24.3 per cent of exporters said they were an ongoing challenge.
"Other post-Brexit difficulties continue to play a part. Customs duties and UK border disruption were named as ongoing issues: 19.8 per cent of Britain's importers found Customs duties challenging, as did 15.8 per cent of exporters.
"Disruption at UK borders was not entirely surprising, as UK border control officials walked off the job at the end of December: 12.9 per cent of importers and 9 per cent of exporters experienced increased issues."