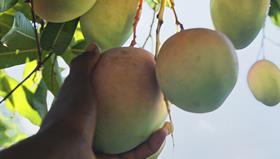 Waitrose is offering customers a behind-the-scenes glimpse of real farms and producers in a new 'slow TV'-style advertising campaign focused on the importance of taste.
Launched this week, the multi-channel campaign 'You can taste when it's Waitrose & Partners' highlights the stories that sit behind Waitrose products, and in particular how the retailer's commitment to sourcing the best-quality ingredients is reflected in superior taste.
Following the 'slow-TV' advertising trend, the new campaign kick soff with four adverts which it said 'allow customers a quiet moment to appreciate the care and craftsmanship that goes into Waitrose food.'
Produced without music and voiceover, the ads only use the natural background sound at each location. With very few cuts, the footage is designed to let the quality of the food speak for itself through the use of authentic settings, the welfare of animals and the way the food is harvested and prepared.
Waitrose said the campaign demonstrates the lengths it goes to in providing the best-quality food, sourced in the most responsible way. 'From upholding animal welfare, to working closely with farmers to ensure food is produced to award-winning standards, the campaign reinforces Waitrose's commitment to being the leading quality food retailer in the supermarket sector,' it said.
The campaign initially features four 30-second films showcasing hand-rolled white sourdough bread made in London; mango from Waitrose Foundation farms in Ghana; 100 per cent Italian olive oil produced in Umbria; and free-range eggs from Marlborough, Wiltshire. In each film, the advert starts at source where the food is grown or produced and moves to a dish of the product being plated up.
Martin George, director of marketing at John Lewis Partnership, said: 'Giving customers the best-tasting food is at the heart of everything we do - from working closely with our suppliers who grow and produce food only available at Waitrose, to our expert Partners who are passionate about every step of its journey, from field to fork. We're committed to offering products that are unrivalled on quality and taste.'
The ads will air on TV plus video on demand and in cinema along with ads in national press, supplements and magazines as well as in prominent outdoor sites. The campaign will be supported with recipes on waitrose.com and Waitrose Cookery Schools will also offer courses featuring products from the campaign in all five schools this winter.
The advertising has been created by adam&eveDDB with media planning by Manning Gottlieb OMD.