Co-operative Group reports record levels of shoplifting as it pledges to keep prices low to help cash-strapped consumers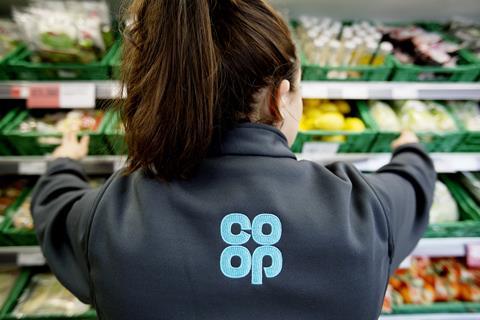 The Co-operative Group (Co-op) says it has recorded record levels of shoplifting this year and will invest in keeping prices low to help its customers in a cost-of-living crisis.
Reporting its interim 2023 financial results for the six months to 1 July last week (21 September), the Co-op said theft and fraud had cost it £33 million in the first six months, with retail crime incidents at its stores up 35 per cent year-on-year.
Co-op food boss Matt Hood said shoplifting was no longer concentrated on high-value goods like tobacco and alcohol as in the past, but now included lower-cost items such as confectionary and baby food.
"It does give us more of a challenge because it is spread across the store," he said, adding that Co-op had invested in AI cameras as well as covert and non-covert guarding.
Co-op, like other retailers, said the police needed to improve their response and do more to target prolific offenders and criminal gangs.
The Co-op, the UK's seventh biggest supermarket chain which also has a funerals and legal business, said it would invest about £90m in preventing price rises over 2023, sacrificing profitability to help customers, many of whom are member-owners, deal with high inflation.
For the six months to 1 July, Co-op posted an underlying pretax loss of £9m, narrowing from the £68m loss recorded last year, and it forecast a modest pretax loss for the full-year.