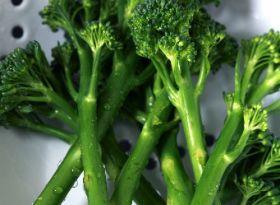 Branded brassica Tenderstem last year reached the 10 million kg milestone after volume sales grew by a record 14 per cent compared to 2016.
The brand also recorded its ninth consecutive year of double-digit growth following heavy investment from master licensor and marketing specialist Coregeo.
Marketing activity ranged from advertising, sponsorship, digital, PR and experiential, while the brand also entered a new market with the recent launch of frozen Tenderstem into Iceland.
Coregeo chief marketing officer Michelle Evans said: 'We're thrilled at this recent triumph for Tenderstem. Exceeding 10 million kg worth of sales in 2017 is a really significant milestone for the brand and sets a hopeful and very encouraging forecast for 2018.
"We would like to thank our dedicated licensees and UK retailers who have shown their continued support for the brand."