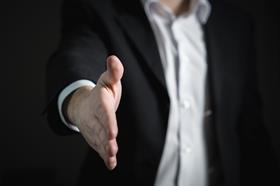 Despite the uncertainty of Brexit - or perhaps because of it - appetite for mergers and acquisitions in the UK food and drink industry remains strong.
That's according to new analysis of the second quarter from financial adviser Grant Thornton, which found that private equity (PE) activity in Q2 2019 almost doubled compared to the previous quarter, with 15 deals recorded.
Overall, deal activity in the first two quarters of 2019 remained consistent, with 53 deals announced and/or completed in Q2. This mirrors the previous quarter's volume, which ultimately reached 53 deals, bringing the total for the first half of the year to 106. That remains in line with the first six months of previous years.
Disclosed deal value for the quarter was £1.1 billion, consisting of 14 deals. That represents a 50 per cent fall on the disclosed deal value of the previous quarter, a decline Grant Thornton put down to the lack of mega-deals.
Trefor Griffith, head of food and beverage at Grant Thornton UK, said: "The food and beverage sector continues to operate in an uncertain market with the recent battle for the Conservative leadership meaning that there has been no further clarity on what Brexit will mean for the industry. Against that backdrop it has been reassuring to see the ongoing resilience of M&As in the sector as deal activity has remained buoyant.
"While 2019 commenced with a quieter period for PE investors, it was never a question that PE appetite in the sector had gone away, and investment activity has rebounded strongly in Q2. In an uncertain market, food and beverage business owners are increasingly seeking a cash-out deal or partial exit, and this pick-up correlates in part with greater volumes of PE investment.
"With deal activity at the larger end of the scale remaining fairly dormant, deals continue to be more frequent at the lower-mid end of the market. This is also being driven by the ongoing arrival of new entrants to the sector: innovative, disruptive and fast-growing due to their connection with shifting consumer trends.
'It is no surprise that these disruptive businesses soon attract the attention of investors. From alcohol-free spirits through to vertical farming, vegan snacks and personalised pet food, the sector shows no let-up in innovation. It remains a challenging but exciting time for the sector."