British crop science firm gets green light to supply flagship biofungicide to French topfruit and grape growers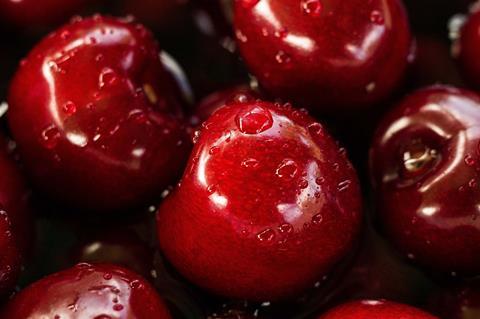 Eden Research, a small Oxfordshire-based firm focused on developing sustainable crop protection products, has inked a deal with French agriscience giant Corteva France to market, distribute and sell Eden's flagship fungicide, Mevalone, to French growers on an exclusive basis.
Mevalone is used to treat fungal disease Botrytis cinerea on grapes and other crops exposed to humid conditions, but Eden also received the green light to export Mevalone for use on French apples and pears to help treat post-harvest diseases that occur during storage.
Eden said there is significant future potential to expand the use of Mevalone for the treatment of powdery and downy mildews, and field trials for these applications on grapes are currently under way with the potential to expand further to include crops such as berries and stone fruits.
Sean Smith, CEO of Eden Research plc, said: "Expanding our partnership with agriscience powerhouse Corteva reflects the further execution and acceleration of Eden's commercial strategy. Eden has a strong existing partnership with Corteva with our ongoing collaboration around the development of seed treatments, and this Agreement marks the expansion of our relationship with the focus of this Agreement being to increase Eden's commercial presence in the all-important French grape and pome fruits markets.
"Corteva's vast presence in France will enable Eden to capitalise on the significant commercial opportunities that exist within this expansive market and has strong potential to increase Eden's product sales revenue. Coupled with our recently received EPA approval in the US, this Agreement highlights the global demand for sustainable biopesticides and the strides Eden is making to broaden its global footprint and accelerate commercial growth."
Sylvain Bedel, managing director of Corteva France added: "We are pleased to be expanding our working relationship with Eden by supplying to farmers Eden's innovative bio-solutions in the French market. There is a strong demand for more sustainable growing practices in France and farmers are paying increasing attention to consumer demand for such practices. Eden's unique technology helps provide a much-needed solution."
Eden Research is a UK-listed company focused on biopesticides for sustainable agriculture. It develops and supplies innovative biopesticide products and natural microencapsulation technologies to the global crop protection, animal health and consumer products industries.
Eden said its products are formulated with terpene active ingredients, based on natural plant defence metabolites. To date, they have been primarily used on high-value fruits and vegetables, improving crop yields and marketability, with equal or better performance when compared with conventional pesticides. Eden has two products currently on the market: biofungicide Mevalone and bionematicide Cedroz, which targets parasitic worms that affect a wide range of high-value fruit and vegetable crops globally.