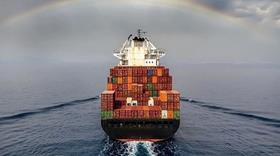 A new direct shipping route is set to open between Morocco and the UK in a bid to help Moroccan produce bypass the post-Brexit border friction on goods arriving via Europe.
The weekly service will be run by United Seaways and promises to cut journey times on Moroccan goods from more than six days by road, to less than three.
While it will initially focus on providing an alternative route to lorries already travelling to the UK via Europe, United Seaways said it hoped it would encourage British importers to increasingly source from North Africa.The weekly RoRo route will operate between Tangiers and Poole with no additional stops.
United Seaways MD Zeyd Fassi Fehri saidthe service, which has been in planning for over two years, will help bypass post-Brexit traffic congestion and additional import procedures on goods arriving via Europe. It will also significantly reduce emissions compared to current logistic chains by road.
"The speed and efficiency of the vessel ensures a longer shelf life for fresh products whilst the reduction of road congestion, tolls and additional import procedures that have arisen since Brexit brings wonderful added value," he said.
United Seaways claimed the service would be "competitively priced" against the land route, despite the vessel likely returning empty to Morocco at least to begin with.
Captain Brian Murphy, Marine and Port Director at Poole Harbour Commissioners, said: "We are very excited to be hosting United Seaways' brand-new roll-on-roll-off ferry service. It will reduce the time taken for goods to arrive by half and will see significant environmental benefits by reducing road freight.
"This is an exciting opportunity for UK, Moroccan and African importers and exporters, who are looking to develop existing and establish new business relationships. We will work closely with United Seaways to ensure this service is a huge success.
"To avoid unnecessary disruptions, we work closely with UK Border Control, Port Health, and the Animal & Plant Health Agency to ensure that all the necessary checks are carried out as efficiently as possible right here on the port estate.
Mostafa Benhima, Senior Consultant with the Moroccan Team, said: "The Kingdom of Morocco and the United Kingdom have close friendship and a connection which is over 800 years old. We welcome the new line to Tangier Med Port and know that its success will scale up the trade between Morocco and the UK."
Fruit and vegetables make up the majority of Moroccan exports to the UK, though they remain a small fraction of those from the EU, The Grocer said. British importers bought £180m of fresh produce from Morocco last year, compared with almost £1.8bn from Spain alone, it said.
The UK and Kingdom of Morocco have in place a free trade agreement.