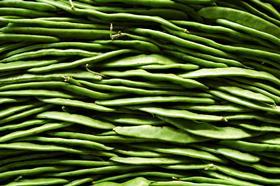 Veg Power has announced it is joining forces with Love British Food to champion UK-grown veg during British Food Fortnight.
The event, which celebrates British food and drink, is now in its 19th year and will run from 18 September to 3 October 2021, involving hundreds of food businesses, organisations and communities.
Veg Power ­–an industry-backed not-for-profit alliance to increase vegetable consumption in the UK ­– will be championing British-grown late summer and autumn vegetables includingbeans, spinach, sweetcorn, courgette, beetroot and savoy cabbage through social media campaigns.
A number of influencers from the chef community including Poppy O'Toole, Tom Hunt and Tom Aitkens have pledged their support to develop recipes using boxes of these seasonal vegetables donated by organic veg box company Riverford.
Veg Power CEO Dan Parker said: "Our mission is to encourage the UK to eat more veg as we believe this is better for our health, planet and economy. We are delighted to be supporting another organisation with similar values and look forward to making British Food Fortnight a great success this year.'
Founder of Love British Food, Alexia Robinson, added: "I'm so delighted that Veg Power is supporting this year's British Food Fortnight. The organisation's imagination and ability to connect with children and adults alike, will add an important element to the event.
"Eating British vegetables not only is healthy, better for the environment and boosts the local economy, it can be fun too. After the torrid time we've all had, a national celebration of the wonderful produce our tireless farmers and producers provide us with is just the tonic we need. With Veg Power's invaluable support, I'm hopeful that British Food Fortnight 2021 will be the biggest and most successful yet."