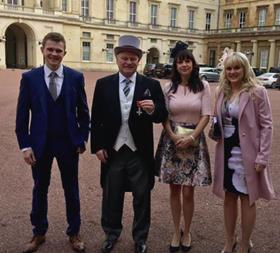 John Plant of Sheffield wholesaler GW Price has been awarded an MBE for his services to business and community work in the north of England.
Price, who has worked for the company for 54 years, is the fourth generation of his family to run the business since it was started by his great grandfather in 1901.
The Eckington-based firm supplies fresh produce to a range of companies from small independent hotels to restaurants to major supermarkets.
Speaking ahead of collecting the award at Buckingham Palace on 8 February, he said: "'I am so very proud, and it's all down to my family, my fantastic staff and most of all, my loyal customers."