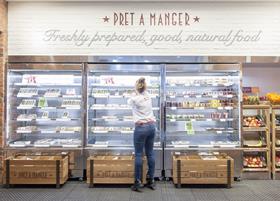 The World Avocado Organisation has said it is "thrilled" that the fruit is featured in 40 per cent of the new dishes on Pret A Manger's spring menu.
The new plant-focused menu, which is the biggest in the chain's 33-year history, has 20 new dishes, eight of which include avocado.
"We are thrilled to see avocado, the king of superfoods, at the heart of Pret's new menu and expanded vegan offering," said chief executive of the World Avocado Organisation Xavier Equihua.
"We have seen consumer tastes evolving, and avocados are the perfect addition for the health conscious – and vegetarians and vegans alike.
"Take Pret's new breakfast offering which includes avocado on toast, and the roast mushroom and smashed avocado pot, which are both nutritiously balanced ways to start the day."