Company looking to strengthen international partnerships in Asia by participating in Asia Fruit Logistica
Mazzoni Group has made significant investments in strengthening its kiwifruit and apple offer as it looks to develop new business opportunities in Asia and elsewhere.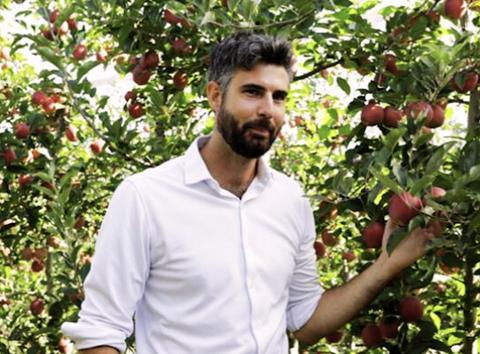 The group is set to expand its Greek kiwifruit programme this season after opening a state-of-the-art packhouse in the country last October from which it will store, process and ship fruit to markets worldwide.
Mazzoni has also added a brand new variety to its apple line-up. Joya, which comes from the same breeding programme as Rosy Glow, joins the group's flagship Pink Lady offer, which it has been supplying to national and international customers year-round for the past 20 years.
Joya is characterised by a red skin and an intense pulp, with a crisp, sour taste, and crunchy bite. Sales director Matteo Mazzoni commented: "Our apples are produced either in our or in our partners' farms, located in the plains of Ferrara. For both Joya and Pink Lady we are expecting a harvest with excellent organoleptic qualities and a long shelf life".
The Ferrara-based company is taking part in this week's Asia Fruit Logistica trade fair in Hong Kong, forming part of the CSO Italy stand in Hall 5.
"The Asian fair will be an important opportunity to meet our international partners, both historical and potential, and to make plans for the upcoming campaigns, especially those of Greek and Italian kiwifruit and apples," Mazzoni said.
"The fair also allows us to develop new business opportunities with all partners and customers interested in a premium offer such as ours."