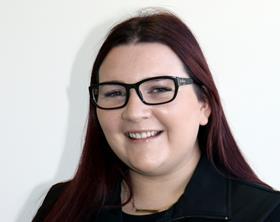 In a move to proactively increase domestic demand, peak industry body Avocados Australia has appointed Hayleigh Dawson as its new market development manager.
With Australian avocado production volumes set to rise considerably over coming seasons, Avocados Australia CEO John Tyas said the industry was investing in new ways to make the most of a golden opportunity.
"We have employed our first market development manager, Hayleigh Dawson, to focus on quality, supply dynamics and promotion," Tyas said. "The key here, is this role will focus on leveraging existing activities for greater benefits across the value chain.
"We're not looking to reinvent the wheel because there is already excellent marketing, research and development work taking place. We want that work to be as effective as possible, well integrated and communicated across the value chain to ramp up consumption of Australian avocados in our domestic market.
"While domestic consumption levels are quite high, we definitely have room to grow and this role will help to increase consumption of Australian avocados higher and faster," Tyas added.
Dawson has worked in fresh produce supply management since graduating with a Bachelor of Agribusiness and Bachelor of Applied Science from the University of Queensland in 2016.
"My ag background wasn't in horticulture," Dawson explained. "It was attending the Hort Connections event in 2016 as part of the PMA Career Pathways Program that inspired me to pursue a career in fresh produce; I have never looked back.
"I am very passionate about the industry and believe there are so many opportunities for young people in produce. I understand the importance of the task ahead in continuing to drive consumption of Australian avocados for the industry and am excited for the challenges ahead."