Athletics champion promotes health benefits of the fruit on national television
Jana Pittman is the face of Australian Bananas' new public relations and social media campaign, 'The Champion Banana'.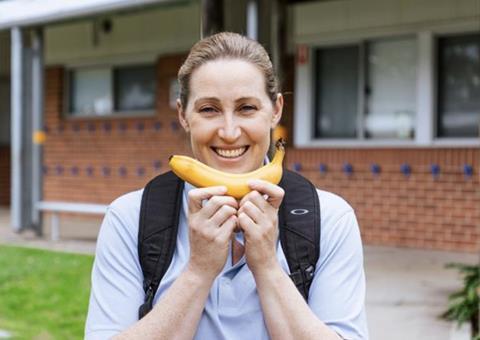 The Olympian and former World Champion appeared on the Seven Network's Sunrise breakfast show this morning (18 January) to launch the campaign, which aims to position bananas as a healthy fuel for the back-to-school period.
As part of the campaign, Pittman was challenged to return to primary school for a day. She shared her experience of returning to the classroom on the national television show, along with promoting the health benefits of bananas.
Australian Bananas is the industry's marketing arm, run through the Hort Innovation Banana Fund.
The television appearance was part of Australian Bananas' public relations media outreach to secure coverage of key messages.