Long-serving executive to replace Steven Cain in May, as retailer announces first half results
Leah Weckert has been appointed managing director and chief executive of Australian retail giant Coles Group.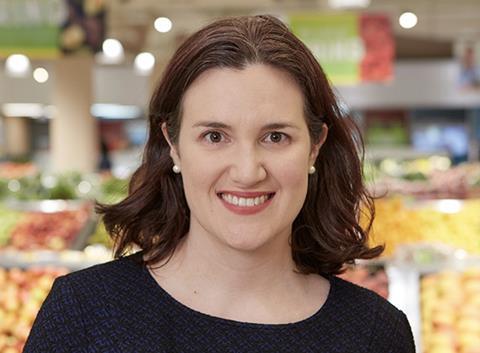 She will succeed the retiring Steven Cain, effective 1 May (2023).
Weckert has held numerous senior positions with Coles since 2011, including chief executive of the retailer's commercial and express division, chief financial officer, people and culture director, and state general manager of Victorian supermarkets.
She has been a senior member of Coles' executive leadership team since its demerger from the Wesfarmers Group in 2018.
"Leah has an outstanding track record of leadership and driving change inside Coles across key operating areas of the business," said Coles chairman James Graham.
"I am confident that Leah will maintain the focus of Coles in driving our strategy, building trust with all stakeholders and growing long term shareholder value."
Cain joined Coles in 2018. Graham praised Cain for his leadership over his tenure.
"Steven successfully steered the group through demerger; developed and pursued a strategy which has seen it become one of the most trusted brands in Australia; and built an outstanding management team with an elevated focus upon technology; sustainability; smarter selling; and, diversity and inclusion," Graham said.
"Steven's leadership through the challenging Covid period saw Coles play a most important role in meeting essential community needs, increasing our reputation with key stakeholders and keeping customers and team members safe."
Cain will remain with the company for an interim period to assist in the transfer of executive responsibility.
Half year results
The appointment was announced on the same day (21 February) as Coles' 2023 half year results (H123). This period covers the 27 weeks to 1 January 2023.
The retailer's total sales revenue (from continuing operations) grew 3.9 per cent to A$20.8bn over H123, compared to the prior corresponding period (H122).
Earnings before interest and taxes (EBIT) came in at A$1.1bn, up from A$963m in H122. Coles partly attributed this to reduced Covid-19 costs year-on-year.
Net profit (after tax) was reported at A$616m in H123, up 11.4 per cent from A$553m in H122.