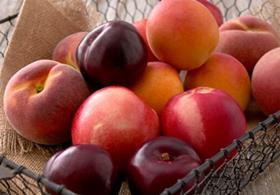 With its stonefruit programmes up and running, Montague has underlined its commitment to quality over the 2019/20 season.
The leading Australian fresh produce company's range of peaches, nectarines, apricots and plums hit supermarket stores and greengrocers in December.
Grown by Australian farmers in Queensland (Stanthorpe), Victoria (Swan Hill, Cobram, Shepparton) and Western Australia (Donnybrook, Perth Hills), Montague's stonefruit is marketed under 'the Montague tree' and 'Croc Eggs' brands.
"We are thrilled to welcome our seasonal stonefruit into the homes and plates of Australian nationwide," said Scott Montague, managing director of Montague.
"As a 100 per cent Australian-owned family business, Montague is dedicated to providing consumers with only the highest quality fruit and we are confident that they will enjoy this season's amazing produce."
Over the past 10 years, Montague has introduced over 50 new cultivars of nectarines, peaches, plums and apricots into Australia.Sourced from breeding programmes in California and Spain, Scott Montague said the company has carefully selected each variety for its superior flavour, expressible juice and large size.
The Croc Eggs range is available exclusively at Woolworths stores across Australia. The Montague tree varieties are available at selected Coles, Costco and independent retail stores.