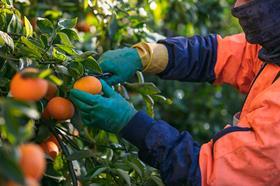 The National Farmers Federation's (NFF) Horticulture Council has announced its official endorsement of Growcom's Fair Farms programme.
Originally launched in 2019 by the industry body for horticulture in Queensland, the Fair Farms programme has been progressively accepted across Australia's fresh produce industry from retailers to wholesalers.
Now the NFF has backed the initiative aimed at fostering fair and responsible employment practices in Australian horticulture.
NFF President and Horticulture Council chair Fiona Simson, said the quality of Australia's fresh produce stood out domestically and overseas and its reputation would be further bolstered by an appreciation among consumers and trade partners for the high bar set by Australian employment standards.
"Fair Farms is an industry led solution, created by Australian growers to support Australian growers through the complexity of workplace requirements at a state and federal level, with awareness and training, one-on-one support and formal certification," Ms Simson said.
"Supply chain partners and consumers can take confidence their fresh produce is grown ethically – with businesses undertaking Growcom's Fair Farms program having their employment practices assessed against the Fair Farms standard through an independent, third-party audit.
"Endorsement of Fair Farms by the NFF Horticulture Council also sends a strong signal to those nations from where we gratefullyreceive many migrant workers that our industry is serious about continuously improving the experience of their citizens while engaged in essential harvest work."
Growcom chief executive Stephen Barnard said with the ongoing support from industry groups like the NFF and the Australian government, the Fair Farms programme was poised to grow dramatically in the coming years.
"As the provider of the Fair Farms program, on behalf of the Australian horticulture industry, Growcom was glad last year to receive ongoing funding commitment from the Commonwealth to extend the programme," Barnard said.
"This funding will allow Fair Farms to roll-out comprehensive training and awareness programmes across the horticulture sector and guarantee real results for the industry.'