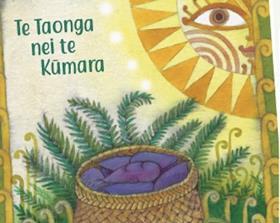 New Zealand's 5+ A Day Charitable Trusthas partnered with Māori public health organisation Hāpai te Hauorato launch a new story book for young children showcasing kai hauora (healthy food).
Te Taonga nei te Kūmara(The Gift of Kūmara)is being published to help celebrate Te Wiki o Te Reo Māori (Māori language week) this September.
The story also includes an English interpretation so the book can be used in mainstream early childhood centres.
"Our goal is to increase consumption of fresh fruit and vegetables for health and to provide appropriate resources to encourage this," explained 5+ A Day project manager, Carmel Ireland. "We partnered with Māori public health organisation Hāpai te Hauora to ensure this beautiful resource reflects a Māori world perspective.'
The kūmara (sweet potato) plant was chosen to teach children about using the seasons to guide planting and harvesting.
Hāpai te Hauora's Jessikha Leatham-Vlasic said the organisationwanted the book to reflect the importance of eating fruit and vegetables, along with highlighting Māori environmental knowledge when it comes to growing crops.
"It is crucial that our tamariki learn about nutrition from a te ao Māori perspective as it incorporates not only physical health but social, spiritual, cultural and mental health," said Leatham-Vlasic.
"Our language maintains our connections between our food and the deities associated to them – it ensures we know the whakapapa of what we are eating. This is crucial for wellbeing."