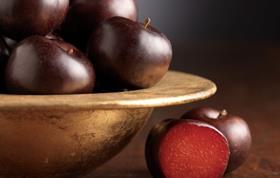 Australian fresh produce company Montague and US-headquartered variety development specialist Sun World International have signed a new commercial licensing agreement.
The deal will see Montague market Australian-grown fruit produced from Sun World stonefruit cultivars.
Under the agreement, Montague will make a significant investment in new plantings of Sun World-bred plums and apricots, which are also produced by growers in Queensland (Stanthorpe) and Victoria (Swan Hill, Cobram and Shepparton).
"We are thrilled to be entering into a new phase of our long-standing relationship with Sun World," saidRowan Little, chief innovation officer at Montague. "The new agreement will extend our already long and successful commercial relationship with Sun World for a further five years from now. The license ensures Australian consumers can enjoy new selections and full flavoured plums and apricots in the years ahead."
Montague plans to market the fruit under Sun World's proprietary brands Honeycot and Black Diamond, along with its own Croc Eggs and The Montague Tree brands.
"Montague, like many of our licensees, continues to be a tremendous partner in Australia. It is exciting to have this new commitment from Montague," said Adam Knoll, Sun World's licensing manager - Australia. "We look forward to our stone fruits delighting consumers in Australia and Asian destination markets over the years ahead."