Bumper issue includes Hort Connections preview, plus feature on Packaging & Grading and the 2022 Top 20 Products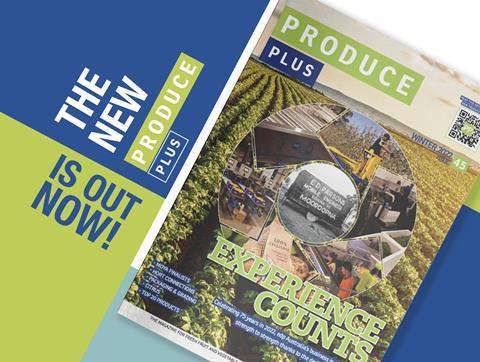 The Winter 2022 edition of Produce Plus Magazine is now live on the Produce Plus app – available via the App Store or Google Play.
This edition features a preview of the Hort Connections trade show and conference, taking place at the Brisbane Convention Centre on 6-8 June. Along with a look at some of the headline conference speakers and the finalists for the IFPA-Produce Plus Marketer of the Year (MOYA), we also report on a number of companies exhibiting their wares at the trade show.
Our annual Packaging & Grading feature is headlined by our cover story on edp Australia. Celebrating 75 years in 2022, edp continues to be a world leader in the design and manufacture of preparation and packaging machinery for the fresh produce industry.
The Produce Plus-NielsenIQ Top 20 Products also returns, ranking Australia's leading fresh fruit and vegetable over the past 12-months. The rankings are based on dollar share of take-home sales, as measured by NielsenIQ Homescan data. What will be the top product in 2022? Read Juliane Westaway's guest column to find out.
All this, plus product spotlights on Citrus, Kiwifruit and Berries, along with our round-up of the latest news and developments within the Australasian fresh produce industry.
Download the Produce Plus app now via the App Store or Google Play, or view the desktop version.