Etched into a vast field of British potatoes, the artwork is bigger than any existing billboard globally and can even be spotted from space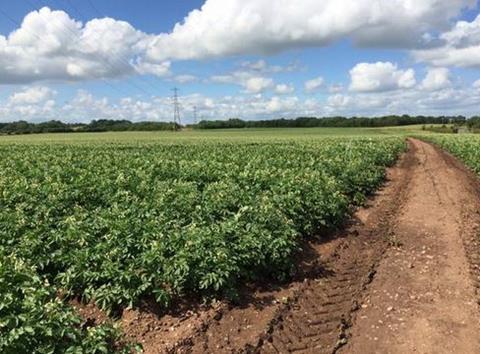 Walkers has created the largest 'crop advertisement' in the world, spanning 73,532 square feet within a field of British potatoes.
Assisted by Yorkshire grower Tim Rodwell, the crisps brand has transformed nearly 30,000 potato plants into what is arguably its most striking marketing stunt to date.
The gigantic artwork outstrips the dimensions of any existing billboard globally and is so big that it can be spotted from space, The Mirror reported.
The advert took a week to create and involved the use of drones to delineate the exact shapes needed. Then hoes were used to manually carve out the slogan 'Great Taste Starts Here', alongside the silhouette of a Walkers crisps packet.
When creating the advert, Rodwell and a team of other Walkers growers used only hand tools, making sure that no potatoes were damaged in the process. The artwork was executed just before the potatoes were harvested and turned into crisps.
The Walkers campaign aims to highlight the brand's use of sustainably produced British potatoes.
"It's not every day you get to craft a massive message for the UK using potato plants," said Rodwell.