With record visitor numbers and a substantially increased exhibitor space, this year's Asia Fruit Logistica was the biggest and busiest to date. Between business meetings, intriguing Hall Forum presentations and countless networking events, many visitors barely had time for a coffee break, let alone a tour of the show-floor. To help cover what you might have missed, the team at Asiafruit has rounded up some of the more quirky products and campaigns on display.
A number of companies harnessed the power of virtual reality to heighten the visitor experience at their stands. Mr Apple's 360o video provided a life-like tour around one of their apple orchards and a packhouse, while Chiquita provided an end-to-end look at their banana supply chain.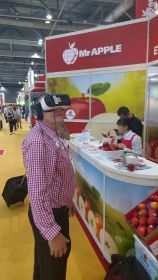 These plastic cherries from New Zealand Cherry Corp looked so good that a number of delegates tried to sink their teeth into them.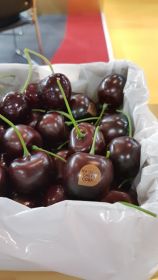 Hello Kitty made an appearance.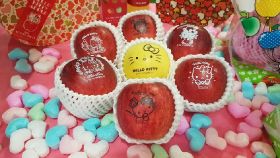 This promotion for Spanish garlic had more than just heads turning.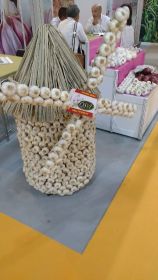 Like his namesake, John Melloncamp knows how to belt out a tune.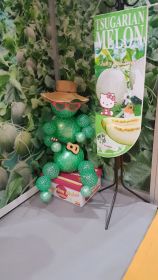 In scenes reminiscent of a 1970's disco, Goodfarmer's stand was fitted out with a glass floor, illuminated by lights and fresh fruit.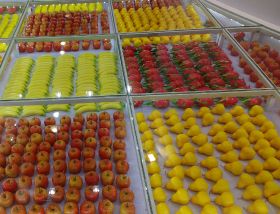 Zespri kept energy levels up with a fairy floss machine on their stand.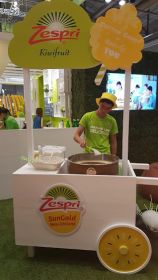 Red limes? White eggplant? It certainly seems suppliers are prepared to challenge preconceptions when it comes to the colour of fresh produce.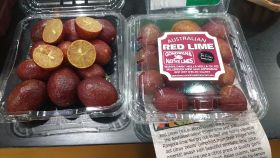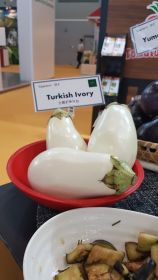 Chinese-based importer Yumsun has helped New Zealand squash get a handle on things.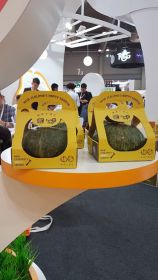 Clearly inspired by the McGregor vs Mayweather fight, Rijk Zwaan pulled no punches with its promotion for Knox lettuce. Rumour has it a pair of the pink boxing gloves made their way to the legendary Lan Kwai Fong party strip on Thursday night.