New Covent Garden Market has unveiled a revamped brand identity as well as an updated website for use by traders, growers and customers.
The new look branding features emoji-style graphics of flowers, fruits and vegetables, which are described as "bold, minimal and contemporary" and "breathing new life into a beloved London institution".
It is also seen as a nod to the fact that London's chefs will have access to state-of-the-art facilities as well as the finest produce.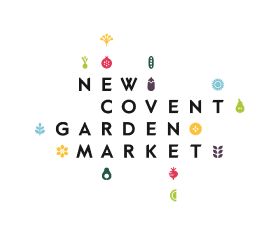 The branding will feature on signage on the new fresh produce facility once it has been completed. It already appears on the Flower Market on Nine Elms Lane.
Meanwhile the market's website at www.newcoventgardenmarket.com has been relaunched with a cleaner look and easier customer experience whether accessed by mobile, tablet or destop. It includes visuals of flowers, fruit and other fresh produce, as well as profiling traders and hosting a blog with monthly seasonal updates, in-depth product profiles and industry insights.