The leading conference event for the UK fresh produce industry, FPJ Live, will be back on Tuesday 9 October at the Ricoh Arena in Coventry, featuring an exciting new format and industry-leading figures sharing their thoughts and experiences at a time of unparalleled change in the trade.
The fast-paced, lively event does away with long, lectern-centric speeches in favour of shorter, punchy multimedia presentations, on-stage interviews, demos and panel debates. Topics will range from innovation and NPD to achieving business success in the current challenging environment.
Video case studies and interviews will showcase some of the most innovative operators from Britain and overseas, offering examples of best practice and new ways of working
Going more in depth, FPJ Life Stories will put the spotlight on major figures who have risen to the top of their trade. In a personal one-on-one on-stage interview, they will discuss their life, career and influences, as well as offering advice from their years in the business.
As ever, FPJ's popular brand of interactivity means delegates have the opportunity to have their say, put questions to speakers and vote in polls throughout the event.
FPJ Live attracts over 200 senior managers from across the UK fruit and vegetable business, from suppliers and retailers to wholesalers and caterers. Alongside the programme there will be numerous opportunities to relax and catch up with existing and new contacts during the networking breaks.
THE VENUE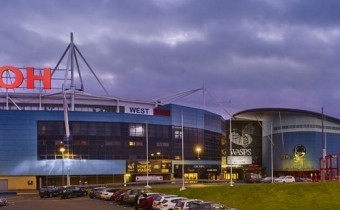 The centrally-located Ricoh Arena in Coventry is the perfect all-purpose venue for FPJ Live 2018. Featuring a hotel, casino and outstanding conference facilities, the home of the Wasps and Coventry City FC sports teams will offer a fresh take for this year's event.
SPONSOR
Sponsorship of FPJ Live offers an attractive package of coverage in FPJ and online, print advertising and high visibility throughout the event. There are numerous tiers to suit every budget, as well as various bespoke options. Contact the advertising team on 0207 5010315 or email advertising@fpj.co.uk for further information.
UK FRUIT & VEGETABLE AWARDS
The UK Fruit & Vegetable Awards, presented by FPJ, are the pan-industry fresh produce awards voted for by the trade itself. This fresh format sees all entries handled online, with FPJ subscribers voting for their winners in a modern, transparent process. Voting will open in spring, and for the first time the winners will be handed their trophies on the evening of Monday 8 October at a fun and informal social evening that includes free food and drink.
Entry to the UK Fruit & Vegetable Awards Social is included within the cost of your ticket to FPJ Live.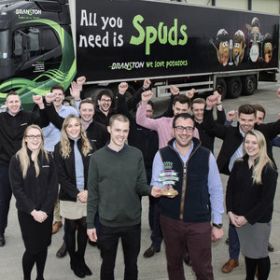 Company Categories
Initiative in Growing or R&D
Product or Packaging Innovation
Marketing or Digital Initiative of the Year
The Sustainability Award
Charitable Initiative
Best Retail Concept
Fresh Produce Retailer of the Year
Wholesale or Catering Supplier of the Year
Fresh Produce Grower/Supplier of the Year
Individual Categories
Young Person of the Year
Unsung Hero
A Lifetime Achievement Award, selected by FPJ's team of journalists, will also be presented at the event.
Further information on how to enter will be available shortly at www.fpjlive.com.