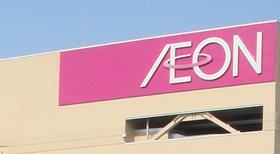 Aeon Retail Malaysia has launched a new online shopping service, which includes same day delivery for products including fresh produce.
The new service, launched on 15 July, will allow consumers to order fresh fruits, vegetables and other groceries and have them delivered to their door.
Same day doorstep delivery will be available for orders below 20kg and within 10km of any of the 35 Aeon stores in Malaysia.
According to IGD, Aeon Retail has recently introduced some other value-added services such as personal shoppers, which allow consumers to wait outside the store while a shopper fulfils the order.
A click and collect service and a Whatsapp home delivery service have also been added as the retailer aims to assist consumers in reducing contact with other people during the Covid-19 pandemic.