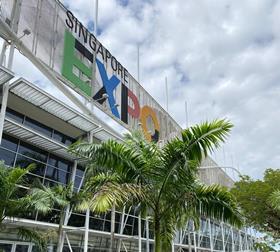 Asia Fruit Logistica will run parallel to Seafood Expo Asia on 18-20 November 2020 at Singapore Expo in what is a further vote of confidence for major trade meetings in the perishables business in Asia at the end of 2020.


"Our co-location demonstrates the importance of face-to-face trade shows as the world emerges from this global pandemic and it also underlines the relevance of Singapore as a preferred location for event organisers around the world," said Will Wollbold, commercial director of Global Produce Events (GPE), which organises Asia Fruit Logistica.

"Like our own event, Seafood Expo Asia is a consolidated trade show for the perishable food segment in Asia and explains why we see strong synergies between the two trade events that can benefit all our exhibitors and trade attendees."
Wollbold highlighted how industry groups and country pavilions at both shows will be able to meet with key retail buyers and food service operators from across the perishable category.
"Key exhibitors like cool chain logistics operators as well as some machinery suppliers can also find potential clients at both shows," noted Wollbold.


Organisers of Seafood Expo Asia, Diversified Communications, said it was very pleased with the new arrangement. Liz Plizga, group vice president, said they were thrilled to collaborate with Asia Fruit Logistica in delivering a safe and healthy forum for the perishable food sector.
"Seafood Expo Asia and Asia Fruit Logistica share the same aspiration of providing business continuity to the retail and foodservice sector in the Asian market," continued Plizga.
"Together the events provide a convenient one-stop sourcing location for international buyers in Asia looking for global suppliers of all types of seafood, as well as fresh fruit and vegetables."
Seafood Expo Asia is a platform for seafood companies that supply all types of seafood globally, including importers and exporters, resellers, distributors, processors, manufacturers and wholesalers as well as seafood industry service providers.

Asia Fruit Logistica and Seafood Expo Asia are to take place in adjacent halls in Singapore Expo's extensive trade show complex on 18-20 November 2020.
Asia Fruit Logistica is to occupy Halls 3, 4, 5 and 6, while Seafood Expo Asia will occupy Hall 2. The co-location will allow visitors convenient access to both events. Combined ticketing will also be made available at special rates.