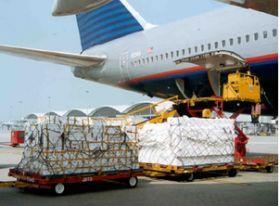 Annual growth in air freight remained robust in the three months ended April 2017, with air cargo heads increasingly positive about the outlook over the year ahead, the International Air Transport Association (IATA) said.
'This performance continues to be set against a stronger global economic and trade backdrop,' the IATA said in its quarterly cargo market analysis, published yesterday (29 June).
'A combination of rising cargo yields and recent falls in fuel prices is lowering the breakeven load factor. Withachieved loads continuing to recover, and freighter utilisation increasing, profit margins are widening,' it said.
Industry-wide freight tonne kilometer (FTK) growth has continued its strong start to 2017, with volumes up 10.6 per cent year-on-year in the three months ended April, the IATA report said. European and Asian carriers accounted for more than two-thirds of the annual growth rate.
The IATA attributed the growth to improved global economic conditions since mid-2016. The trade backdrop has strengthened too, particularly in so-called emerging economies.
'When surveyed in early-April, airline heads of cargo were increasingly confident about the demand outlook over the year ahead,' the IATA said in its report. 'Respondents were also notably more positive about the outlook for yields; the weighted score jumped above the 50-mark for the first time in nearly three years.'