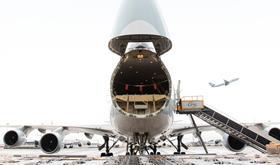 Korean retailers have increasingly made use of airfreight for impoted fruit to overcome the current disruption in ports and to seafreight shipments.
According to a report from Korea JoongAng Daily, shipments that usually take three to four weeks from the Americas now take six to seven weeks and retailers are looking to reduce the risk of spoiled fruit, even at an extra cost.
As of early December, retailer Emart transported 40 per cent of its imported fruit by air for 2021 compared to less than 15 per cent the year before.
'With shipment and delivery taking more than a month, there has been cases when fruit rotted or became less fresh before it arrived in Korea,' said a spokesperson for Emart. 'Rather than shipping by sea, we are working fast to increase the proportion of air shipments.'
For commodities such as Californian table grapes or Chilean cherries and blueberries the retailer can reduce the shipping time from weeks to days.
'When fruits arrive in Korea, we immediately sort and package them at Emart's fresh food processing centre,' said the spokesperson. 'It takes less than a week for the fruits to arrive at each of our branches from the country of origin, and it's fresher than getting them via ocean freight.'
Lotte Mart is another Korean retailer turning to airfreight and getting its grapes, cherries, mangoes and durians delivered by plane from the US and South America.