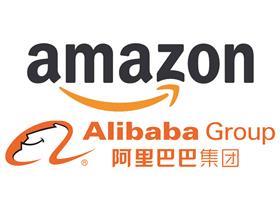 Amazon, based in the US and China-based Alibaba Group have been voted the world's two most valuable retail brands, respectively, according to global marketing and communications group WPP, and consulting firm Kantar.
The brands were placed at number one and two in the BrandZ Top 75 Most Valuable Global Retail Brands report and Alibaba was the only Asian brand to be featured in the top ten ranking.
Alibaba's brand value was worth US$131.2bn in 2019, soaring 48 per cent from 2018 when the company ranked number three in the same list. Kantar and WPP also named Alibaba the most valuable Chinese brand in a separate list released on 6 May.
Alibaba was mentioned as a technology and innovation leader in the global brand report. Their activity includes a speedy migration to mobile, with over 90 per cent of the purchases at last year's Global Shopping Festival made via smartphones.
The report pointed to China for a view to the future of retail, claiming the nation is leading the way, with mobile use a strong focus.
Alibaba's 'Single's Day' shopping event was also cited in the report as becoming the world's largest shopping event, and a key factor in the company being re-listed so highly.
"Supermarkets are also having to decide what to be great at; convenience used to mean having a store in every town. Then, for grocery at least, it meant having one on every street corner. Now, convenience is a whole new ball game, and retailers need new ways to compete, whether on price, range, service, or something else," the report stated.
Amanda Rassi, head of brand building at US retailer Kroger said in the report that grocery retailers need to be exposed to the broader picture of change.
"Be open to not just what's going on in grocery retail and even retail more generally but also what's going on in culture and technology," she said. "Be curious, ask questions and look for a new perspective."