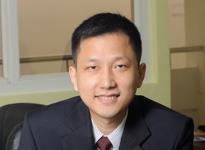 Leading Philippine fresh produce supplier AgriNuture (ANI) has cancelled a long running supply agreement with the country's largest supermarket operator.
A disclosure to the Philippine Stock Exchange showed the listed company had notified Super Value Inc and Super Shopping Market Inc it would no longer supply SM Supermarkets and SM Hypermarkets with fresh fruit and vegetables.
ANI president Antonio L Tiu told the Business Mirror pricing contracts with SM were no longer realistic and the company believed it more profitable to sell into traditional wet markets.
Supply agreements with SM had accounted for around 10 per cent of ANI's revenues.
"The cessation of the supply relationship will free up approximately P60m (US$145,500) of working capital that is tied up in credit lines to the supermarket chains of the SM Group," ANI disclosed to the stock exchange.
"The newly freed up capital will be deployed to other more profitable channels of distribution for fresh fruits and vegetables and thus generate better returns for the company and its shareholders," it said.
ANI supplies many leading retail and institutional accounts in the country and also exports fruits such as banana, sweet pineapple and papaya to China, Japan, South Korea, the Middle East, Europe, and North America.
The company also manufactures and distributes fruit beverages and puree, dried fruit snacks, processed fruit mix, frozen fruits and vegetables, rice products, tomato paste and fresh flowers.