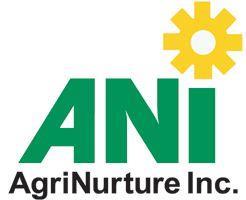 Philippines farming firm AgriNurture (ANI) has announced plans to buy up banana plantations in Mindanao this year to help fuel growth in the company.
According to Philippine newspaper Business World, ANI president Luigi S Bernas said the company planned to acquire around 600 to 700ha of plantations in Maguindanao this year. "Aggressive acquisition is likely to add to the company's growth, which is why we have focused on restructuring the firm and consolidating our assets," he said.
The expansion of its plantings should help the company shore up supply for its established markets in China, the Middle East, North America and Europe, the report stated.
"We're seeing now that the company's driver for growth are our exports versus our local distribution," said Bernas.
The company's chief executive Antonio L Tiu said its farming unit Best Choice Harvest had already finalised the acquisition of plantations in Davao.
"Best Choice has already acquired 180ha, and is set to acquire about 200 more hectares in the coming weeks," said Tiu.
Small and medium-sized growing enterprises in the Philippines have struggled in recent months after China imposed border inspections on 100 per cent of Philippine banana imports. This has led to significant backlogs at ports there, which has caused fruit to spoil.
As a result of China's bolstered quarrantine controls imports of Philippine bananas have dropped off significantly.
While the country's large multinational banana operations have been able to funnel exports into other markets, small and medium-sized enterprises, which typically send around 90 per cent of their produce to China, have not had this capability.
One beneficiary of the reduction in exports of Philippine bananas to China has been Ecuador. According to the Institute for the Promotion of Trade and Exports the country earned US$4.4m from banana exports to China in June alone – almost equaling the US$5m earned from exports to the country in 2011.