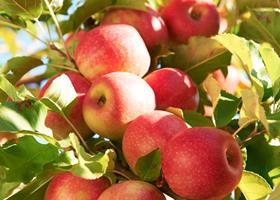 Apple & Pear Australia (APAL) has developed a roadmap for export market priorities.
The peak industry body's Technical Market Access Strategyis for both apples and pears. It combines an overview of existing technical market access status with industry preferences for future market access and market improvement.
The preferences are based on a technical point of view, in line with available supporting efficacy data for the treatment of pests and disease.
"Since completing the Technical Market Access Strategies, APAL has communicated industry's market access and market improvement priorities to government, and worked with technical experts to engage with some of Australia's bilateral trading partners to discuss issues and consider solutions," APAL said in a release.
According to the strategy, the highest priorities for Australian apple export growth are market improvements for China, Japan, Thailand and Canada, along with market access for Taiwan and Vietnam.
For pears, the highest priorities are market improvements for New Zealand and Thailand, along with market access for Taiwan, China and Vietnam.
"The Technical Market Access Strategy is a living document that will be continually updated by APAL as new scientific evidence becomes available and negotiations with trading partners progress," the APAL release added.
NEW TRAINING MODULES
APAL has also added new modules to its Export Readiness online training programme.
The latest modules outline market access requirements for almost 20 individual markets that already import Australian apples and pears – from the UK, Netherlands and Italy to PNG, India, Hong Kong and China.
"The modules step through the general requirements of exporting and the later modules provide a market-by-market outline specifically for Australian apples and pears," said APAL's industry services manager Justin Smith.
"While our industry currently exports a very small volume of apples and pears, there is a solid base of industry export experience with many apple and pear producers exporting other crops including stonefruit and cherries.
"The Export Readiness programme is building on this base to encourage local producers to consider export in their own right or to tap into existing export activity by producing export-quality fruit."