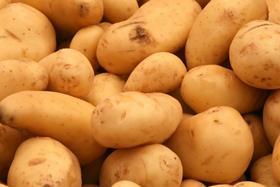 Asian markets have been a bright spot for US fresh potato exports in the September quarter (July 2020-September 2020), highlighted by significant growth in Japan.
According to data from industry body Potatoes USA, while overall export volume of fresh potatoes, including table-stock and chipping, was down 6 per cent for the quarter, in Asian markets it was up 21 per cent.
Japan represented the largest change with exports for the quarter rising from 1,161 tonnes to 4,714 year-on-year, a 306 per cent increase. This rise follows Japan's decision in February to remove seasonal restrictions on the import window for US chipping potatoes and lift the two-month maximum storage restriction on US chipping potatoes.
The Philippines and Taiwan were two other major markets in which US exporters saw growth during the September quarter.
Exports to the Philippines grew 29 per cent year-on-year to 7,051 tonnes, meanwhile, exports to Taiwan grew 42 per cent to 19,351 tonnes.
This continues a promising trend for US fresh potato exports to these two markets. Across the last marketing year (July 2019-June 2020) exports to Taiwan grew 33 per cent year-on-year to 37,399 tonnes.
In the Philippines the growth was even larger with exports up 59 per cent year-on-year to 19,632 tonnes.