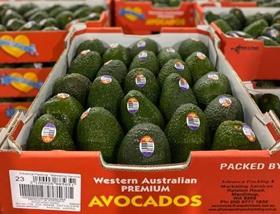 Australian avocado exporters have turned to seafreight as they manage a bumper crop and restricted airfreight options due to high prices and fewer flights.
According to a report from Austrade, Growers from Western Australia and Queensland are trialing shipping refrigerated containers of avocados to South-East Asia and Japan, using controlled atmosphere technology to ensure the fruit arrives in the best condition after a 20-30 day journey.
With national production forecast to increase by 60 per cent this season Flora Zhang, export development manager for Avocados Australia, said the trials will open the door for many first-time growers to reach international consumers and the crowded domestic market.
"The sea freighting trials are a huge boost for the Australian avocado industry," said Zhang.
"Traditionally, more than 95 per cent of the avocados grown in Australia are consumed in Australia, but export is an important and developing sector for the industry.
"New orchards being established means production will continue to rise over the next five years, further increasing the pressure on the domestic market, so exporting is essential."
According to Avocados Australia, more than 50 per cent of avocado shipments out of Western Australia this year are predicted to be from first-time exporters.
The Avocado Collective is among those first-timers and has built a A$1m (US$ 743,000) sealed cold-docking facility at Manjimup to assist with the process.
Josh Franceschi, general manager of The Avocado Collective, said the Western Australia-based company will be delivering Hass avocados via sea to Singapore, Malaysia, Hong Kong, Indonesia and Japan.
"We are trying to find the sweet spot for shelf-life on the avocados and trialing different controlled-atmosphere methods to get the best results we can," Franceschi said.
"We've got a controlled-atmosphere container, and will be running trials throughout the course of the season on shelf-life verification and fruit age.
"This season is going to be humongous – the biggest season we've ever seen. There's going to be a huge increase in volume, which is why it is so important to develop the export market."