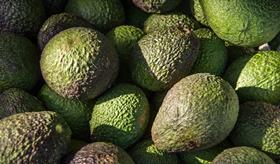 Avocados Australia has thrown down the gauntlet to the federal government, releasing a short, but powerful video asking it to support the industry by securing export access to Japan for Queensland-grown avocados.
The peak industry body's chief executive, John Tyas, said Avocados Australia's current position is with its Australian avocado grower members, who are facing challenges.
"Growers are currently experiencing an oversupply of avocados in Australia and our production is forecast to continue to increase over the next few years," Tyas said.
"We have been actively developing new export markets ahead of this increased supply, but market access is a slow process."
As highlighted in the video, Western Australia already has market access to Japan. Fruit grown in Queensland – estimated to make up 60 per cent of the national crop from some 380 growers – doesn't however, due to the presence of Queensland Fruit Fly (QFly). This clashes with Japan's strict biosecurity measures.
Tyas said Avocados Australia is keen to achieve market access to Japan for all regions of Australia so that it can develop year-round supply programmes to the Asian nation.
"We are calling on our federal politicians to support and assist Queensland avocado growers in this endeavour," he added.