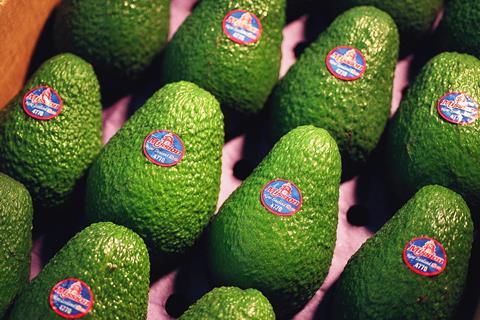 Mission Produce is reaping benefits from a new shelf-life extension technology for avocados.
Dubbed Avolast, the post-harvest solution was developed by USDA-funded company Hazel Technologies to improve the value proposition for suppliers, their customers and end consumers.
"Hazel Technologies designed this solution for the avocado supply chain to ensure an unprecedented avocado quality extension and an unparalleled consumer eating experience," said Aidan Mouat, CEO of Hazel Technologies.
Avolast is a small, biodegradable packaging insert that conditions the atmosphere inside each carton to slow down the fruit's respiration rate.
After announcing a partnership with Hazel Technologies earlier this year, Mission's R&D team has been conducting extensive testing on Avolast throughout its global supply chain. The results have been extremely encouraging, according to Mission's director of business development Patrick Cortes.
"By integrating Avolast into our business, customers across the world will notice an increase in the shelf-life and quality of their avocados," Cortes explained. "No other solution can do that.
'Avolast makes sense because the programme can be tailored to fit any of our customer's needs and infrastructure, much like our ripe programme."
Mouat said the technology not only benefits Mission Produce's customers, but also contributes to the fight against global food waste.
'Since 2018, we estimate that our technologies prevented about 130m pounds (58,967 tonnes) of fresh produce from going to waste, which is equivalent to over 3,000 full truck loads," said Mouat. 'This directly translates to offsetting more than 100,000 tonnes of CO2E from food waste.
'As food waste and loss continues to rise, it is critical for companies like Mission Produce to play its part in reducing the amount of fruit that goes squandered."
Mission will highlight the success it's had with Avolast at next week's PMA Fresh Summit in Anaheim.