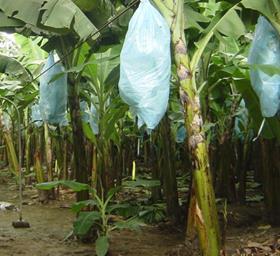 Bahrain has made a substantial investment in the Philippines to have one of its own companies oversee the cultivation of bananas for export, the Business Mirror reports.
A meeting took place on 4 July between the AMA Group of Companies and Nader & Ebrahim Group to establish a joint venture company, RP Bahrain Harvest (RPBH).
RPBH is set to invest 85m pesos (US$1.95m) for a planned 500ha banana plantation in Alabel, the capital of Sarangani, a southern province. The project is anticipated to ramp up before the end of this year.
RPBH president Amable R. Aguiluz V, who also serves as special envoy of President Aquino to the Gulf Cooperation Council, emphasised the suitability of Sarangani as a location for growing banana crops.
"Prospects in the domestic and foreign markets are promising as demands for fresh and processed products are increasing," he enthused.
415,000ha of land in the Philippines is dedicated to banana growing, ranking the country third globally in terms of production area. While nearly 120,000ha are known to be suitable for banana production in Sarangani, the Davao region still far outranks its competitors, producing 4.3m tonnes that comprises 76 per cent of the Philippines' total output.