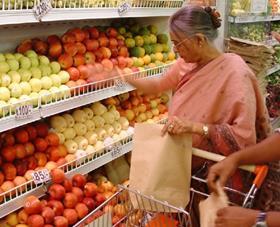 Bangladesh fruit imports since January have increased nearly 20 per cent year-on-year with demand growing as consumers look for healthy foods.
Speaking to bdnews24, Towhidul Islam, general secretary of Bangladesh Fresh Fruit Importers Association, said demand for imported fruit such as apples and citrus had been strong in the first six months of 2020.
"Demand for fruits like oranges and kinnows has increased around the world due to the coronavirus pandemic. Imports increased in Bangladesh too," said Towhidul.
According to Bangladesh's customs department, 213,106 tonnes of kinnows, apples, oranges, grapes and pears were imported between January and June, a 19.18 per cent increase year-on-year.
Consumers were also willing to pay more for these fruits with the value of imported fruits increasing by 23.37 per cent over the same time.
These fruits came from a range of sources with kinnows supplied by South Africa and Egypt, apples were imported from New Zealand, Brazil, Chile, China and India while oranges mostly came from India.
Towhidul expects the market for imports to drop slightly from July as local fruits, such as mango and jackfruit come into season and capture consumer attention. However, imports still account for more than half of the county's fruit consumption.